Thank you for being part of our Virtual Season!
Our Virtual Season is coming to an end after nine weeks of instructional soccer videos and challenges. We hope this season has helped players and families stay active and engaged despite these unique circumstances.
Play Where You Stay's vision focuses on allowing all children to grow up learning the world's game, and we continued to offer that by adapting to new social distancing rules with a consistent online presence. We hope that our diverse videos – ranging from soccer skills to knowledge – helped our players attain a deeper understanding of our coaches' unique perspectives and backgrounds.
Thank you to all of the players, families, and supporters who have helped make this transformation successful. Keep an eye out this week for updates about our developmental practices and competitive teams. Our number one priority is the health and safety of our players, and we will continue to follow all the return-to-play guidelines.
We cannot wait to get back on the field soon!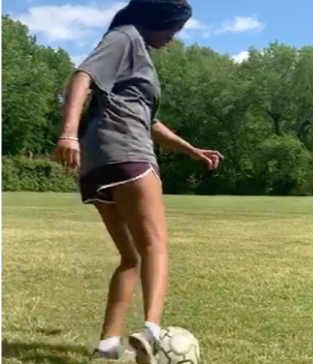 Skills
We covered the basics skills of soccer during the last 9 weeks as well as some of our coaches' backgrounds. We taught unique stories about different teams like Flamengo and Celtic, and stadiums like Maracana and Celtic Park.
We hoped that all the different drills helped players improve their skills and knowledge about the game at the same time they stayed safe during the quarantine.
Challenge of the week
Maryo is the PWYS Week 9 Challenge Winner! He plays for the Midtown 04′ Team and showed great creativity! Maryo will win a jersey, soccer ball, and a set of cones!
Thank you to everyone who submitted their videos!
We will post next week's challenge this weekend. Follow our social media pages and stay tuned about our challenges!
The practices will be streamed live on Facebook and Instagram and posted every day so everyone can access them. The weekly challenge will also be posted there.
Follow all our social media platforms to have full access to our Virtual Spring Season content by clicking in the icons below!
Your donations support our coaches!
If you wish to donate to Play Where You Stay and help us covering coaching and equipment costs, please do it by using the button below.