JOY. BRILLIANCE. DARING. MAGIC.
Play Where You Stay is a neighborhood-based soccer program that removes barriers of time, travel, and expense by bringing high-quality coaching to neighborhoods across the City of Memphis and Shelby County with no fee or equipment requirements.

Play Where You Stay has three core programs creating soccer opportunities for children, youth, and young adults. The daily after-school developmental program offers quality instruction to over 250 children ages 5 – 11 each week in neighborhood parks across Memphis. Our youth program supplements middle and high school team sport experiences with skilled off-season "club" play and competitive training for over 100 youth. Finally, our coaching pipeline trains and employs over sixty older youth and young adults from local universities and the communities we serve.
Play Where You Stay believes that every child should have access to high-quality soccer coaching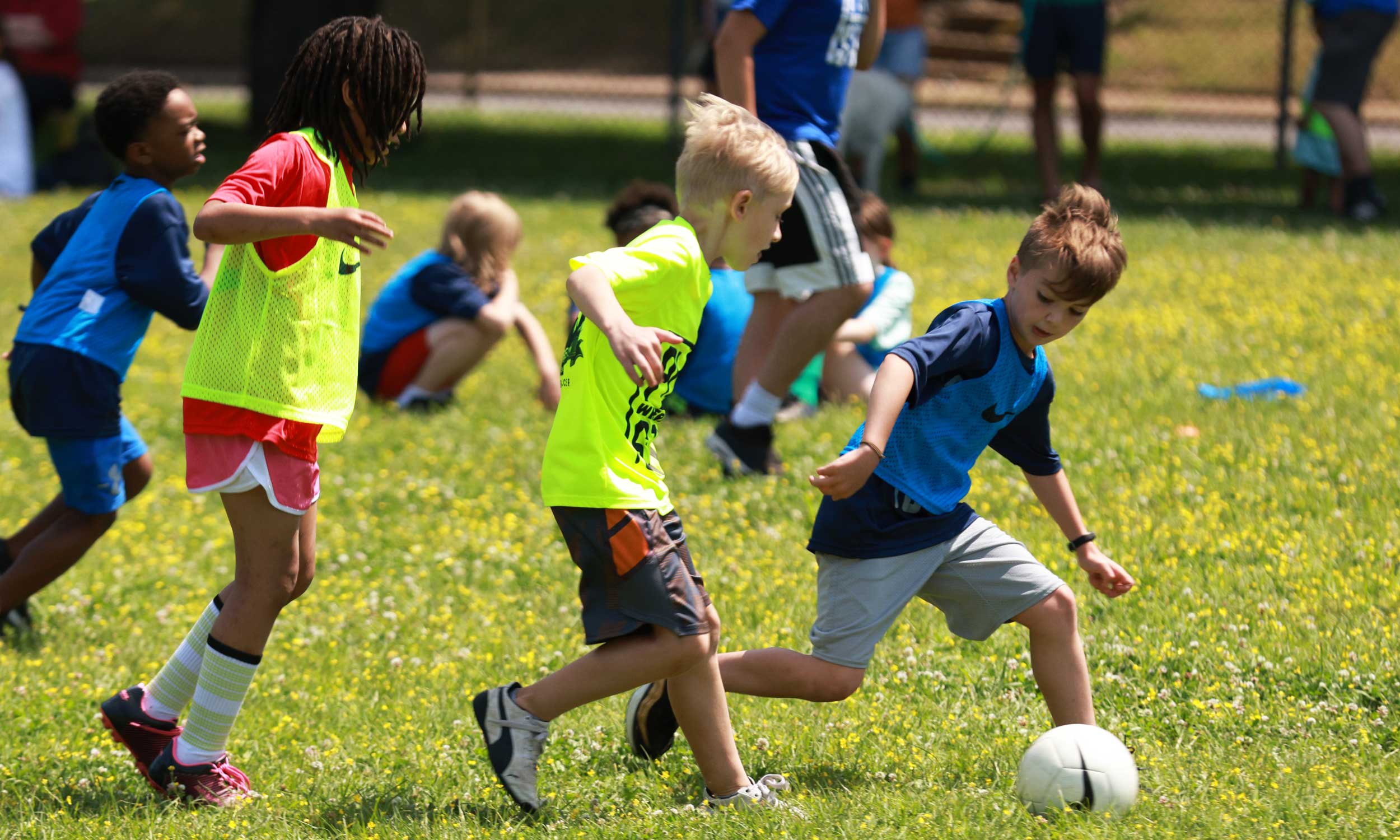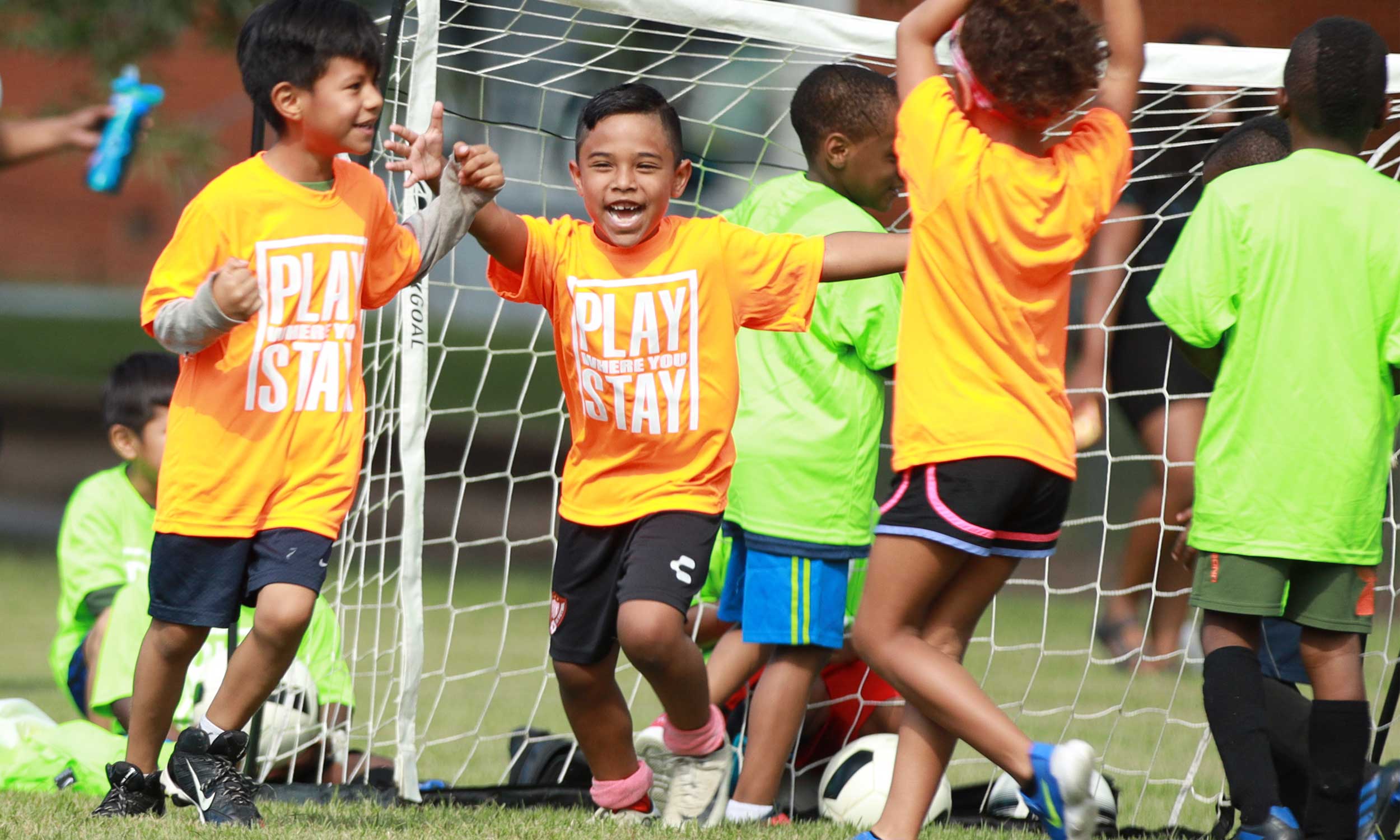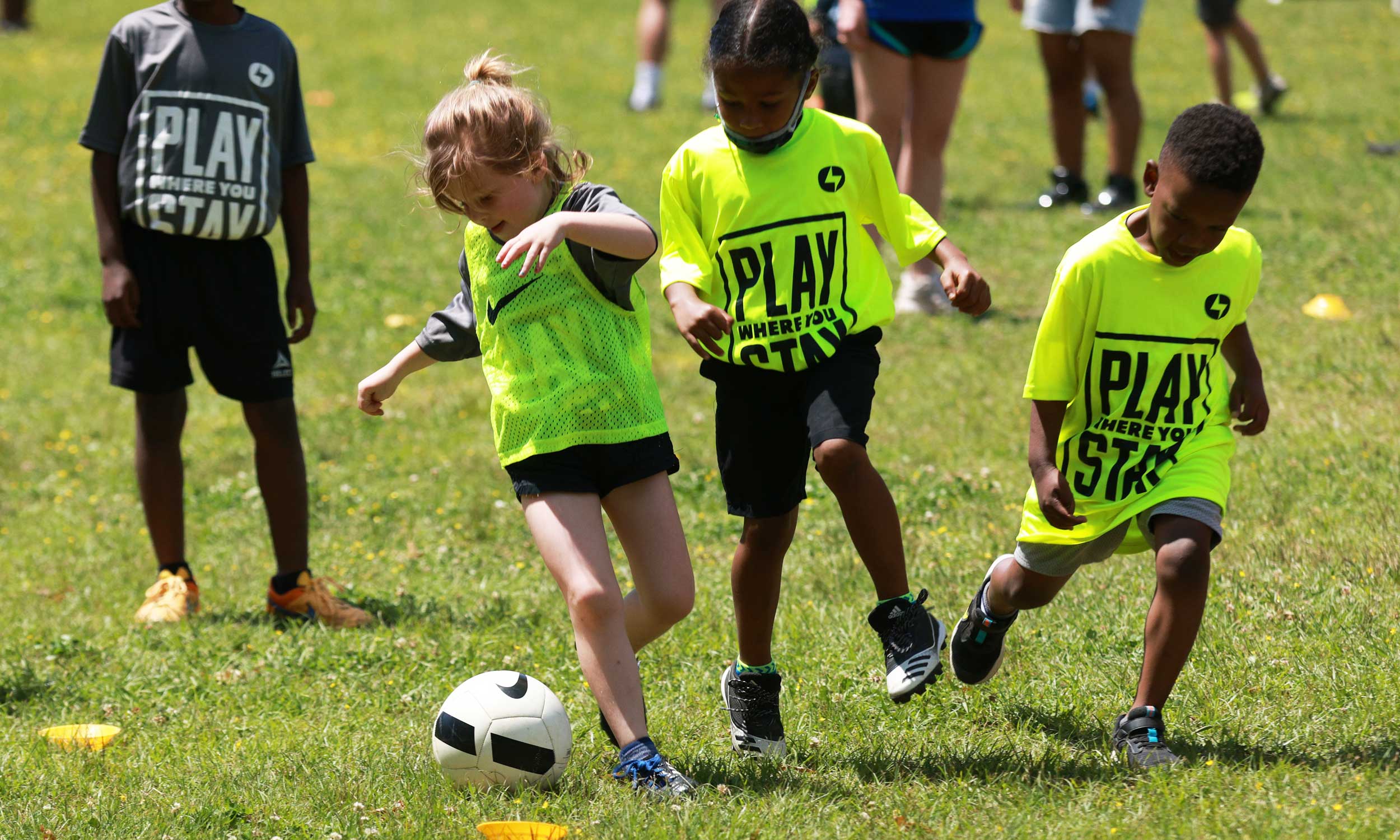 That's why we provide after school recreational and competitive club soccer for youth players in neighborhoods across Memphis, and we do it all for free.We believe that soccer is more than just a sport – it's a way of life. It teaches children important life skills such as teamwork, communication, and perseverance. It fosters a sense of community and helps build friendships that last a lifetime. And it brings joy to the hearts of children and adults alike.Our experienced coaches bring their passion for soccer to every practice and game, providing personalized instruction and guidance to help each player reach their full potential. We believe in creating a safe and supportive environment where every child can thrive, regardless of their skill level.Whether your child is just starting out or is a seasoned soccer player, our program has something for everyone. We offer a range of activities, from basic drills and games to advanced training sessions and competitive games.
But our program is more than just soccer. We believe in building a community of players, parents, and coaches who support each other both on and off the field. Our program offers a sense of belonging and a supportive network that extends beyond soccer.So if you're looking for a soccer program that offers high-quality coaching, fosters a sense of community, and removes barriers to participation, look no further than our non-profit neighborhood-based soccer program. Join us today and give your child the gift of soccer – a sport that will bring them joy, teach them important life skills, and create memories that will last a lifetime.
In Memphis, excellent soccer training currently requires resources – flexible work hours, transportation, and dollars. Yet soccer is an easy game for beginners; it has simple rules and requires only a ball. Play Where You Stay aims to bring wide-scale exposure of soccer to different communities while developing young soccer players. We offer well coached, affordable instructional soccer to neighborhood parks and lots throughout the City of Memphis. Instructional soccer sessions are offered weekday afternoons for one hour of play and training to children in grades Kindergarten through 5th grade.