Thank you for sharing this incredible past year with us. During this holiday season, join us in reflecting on some of our favorite moments of the last year.
Instructional Soccer
This year we brought the world's greatest game to parks and greenspaces all around the city. Special thanks to our partners at Klondike Park, Gaston Park, Chandler Park, For The Kingdom, Binghampton Park, Parkway Village Elementary, Gaisman Park, and 2nd Baptist Church.
Game Day
Our Game Days were a great opportunity for all our players ages 5-11 to put into action all the skills learned during our instructional seasons!
3v3 Adult Fundraiser Tournament
We hosted a 3v3 adult tournament at Klondike Park to raise funds for our Instructional program for kids ages 5-11. It was an amazing day with a lot of 3v3 soccer!
We welcomed our first Intern from Christian Brothers University!
Jacob assisted in all program daily operations, communications with parents, coaches, and partners and helped develop strategies for growing the organization.
PWYS Competitive
We had a break-out year for our State Cup Winners and we look forward to more seasons with all of our players. Read more about the season in the Daily Memphian.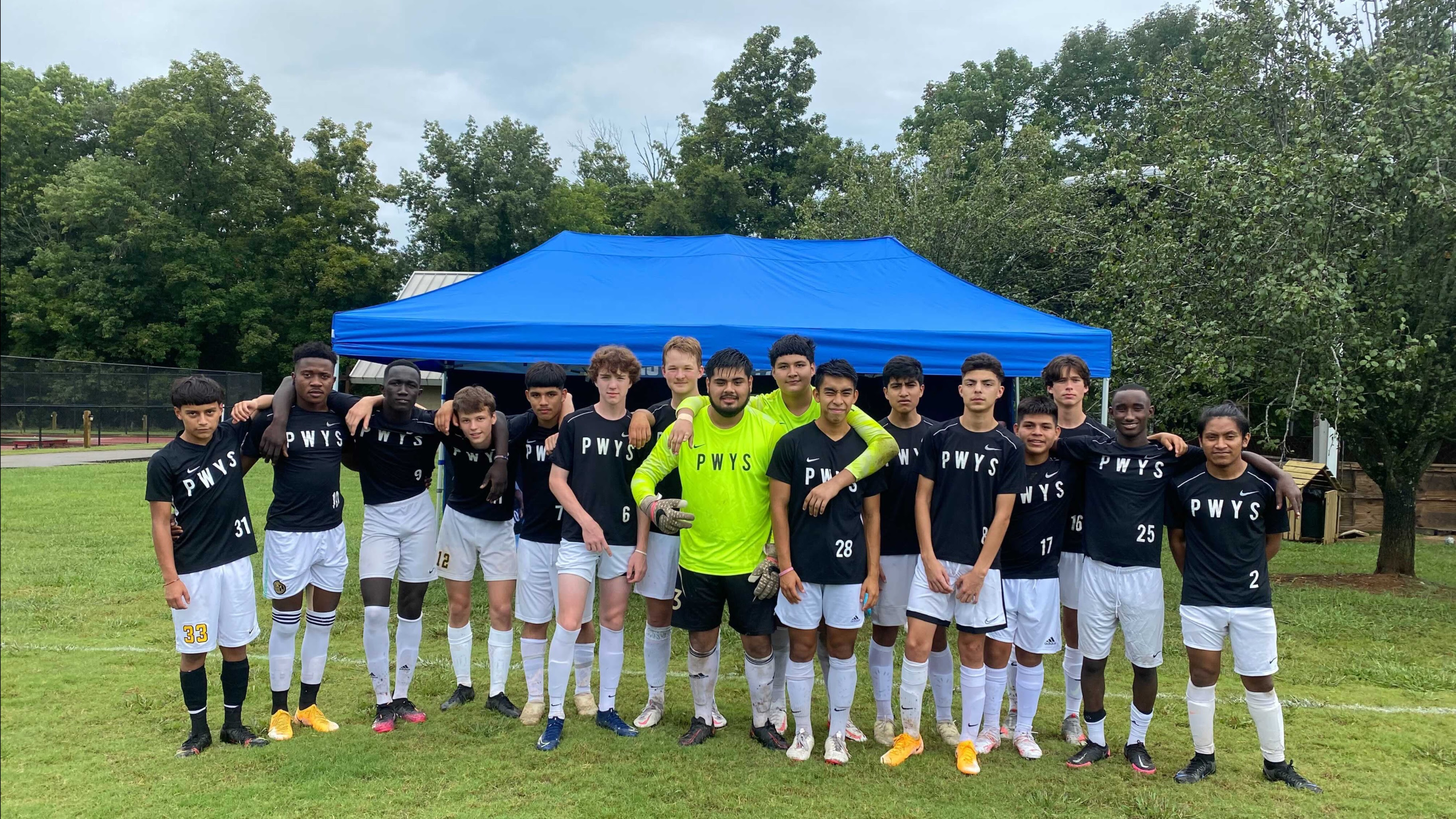 High School Boys Team
Middle School Boys Team
Girls Competitive 
We had our largest turn out for tryouts ever this year and we are excited for the Competitive Girls Season.
CBU College Tour for Competitive Players
Two of our High school completive players were invited to a CBU tour and had a chance to meet with faculty and the Head Soccer Coach to discuss optional scholarship opportunities!dailymemphia
Sponsors, Donors, Supporters
We are excited about our partnerships with Dick's Sporting Goods, International paper, Nike, the City of Memphis, Shelby County Government, 901 Girls with Goals, City of Memphis Division of Parks and Neighborhoods and all the parents and private supporters that have made this a truly magical season for Play Where You Stay!  See you in 2022!